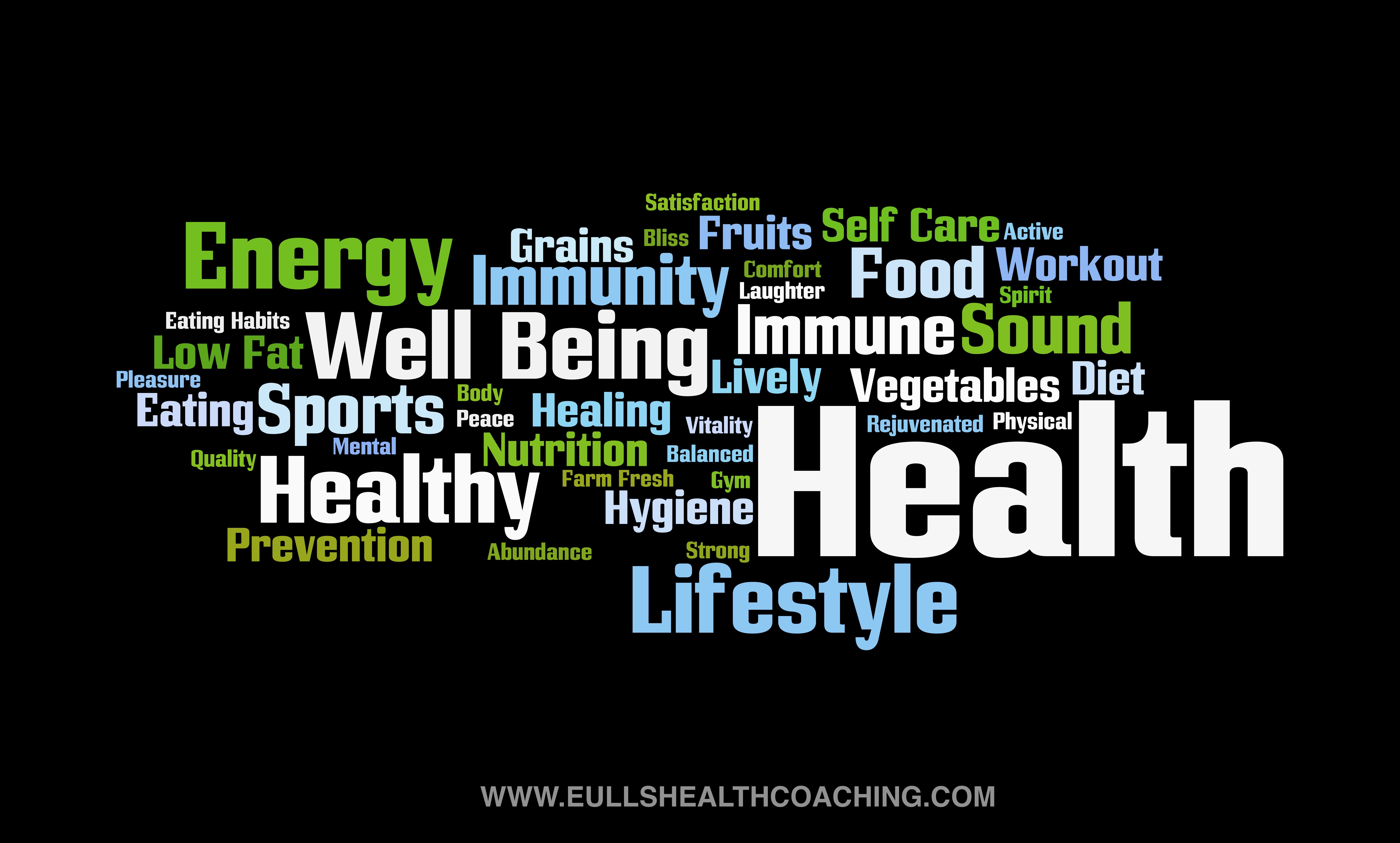 10 Reasons to Hire Your Personal Health Coach
1. Provides a safe space to meet your Primary Food goals. Ever wish you had an objective place to explore and process your job, spirituality, relationships, and your physical self to implement impactful action steps to achieve a fulfilled path?

2. A health coach presents dietary changes to meet your health and wellness goals. A health coach meets you where you're are to present small incremental changes. Each step of change is meant to build on the next.
3. A health coach provides the tools you'll need to be successful. Examples are recipes, educational handouts, lifestyle resources, and an understanding of all things related to food and lifestyle.
4. Keeping abreast of current health and wellness information and trends is essential and a hobby. It's exciting to see the shift of health and wellness care options moving towards holistic prevention and choices. As a Health Coach at Eull's Health Coaching, LLC.,
researching
,

and
taste-testing
new recipes are a great perk in the job!
5.

Supports learning to navigate your path to reach your health and wellness goals.

Many times you know what to do but the "how & why" trips you up. A health coach gets behind the why of your choices while offering an action plan to move forward. You'll learn how to move towards your health and life goals for a
long-term
sustainable change.
6. Working with a health coach will have an impact on your energy levels. The action steps taken will boost your understanding of how self-care is beneficial to your immune system, sleep patterns, and
overall
wellbeing.
7. A health coach knows it's never just about the food. Life coaching is always addressed as part of the process to achieve health and wellness goals. After all, each and every person lives a life.
8. As a health coach trained in over 100 different dietary theories, I draw on that knowledge base to support client's goals. Are you seeking relief from digestive issues, autoimmune conditions, chronic conditions or just want to feel better in your own skin? Seeking to learn more about dietary theories that are Paleo, Vegan, Gluten Free, Dairy Free, Ayurvedic, or others? As Integrative Nutrition Health Coach, I will support you to realize a plan that works best for you.

9. A health coach walks the talk. Spinning or cycling is my current passion. Attending courses, analyzing nutrition and lifestyle news, and hunting down the latest wellness information

is

part of the process to be proactive to keep an expanding knowledge base daily.

10. A health coach knows the client's very first action step in working with you is to literally take the first step. Seeking support to reach your health and wellness goals involves taking the first step to have a conversation. It's a big step while at the same time a very important step.

Could one conversation change your life? It is possible.
As a health coach, I support you to reach your health and wellness goals. Let's get the conversation started.
Ready to take the first step towards a healthier you? Click here!
Eull's Health Coaching, LLC ©2017