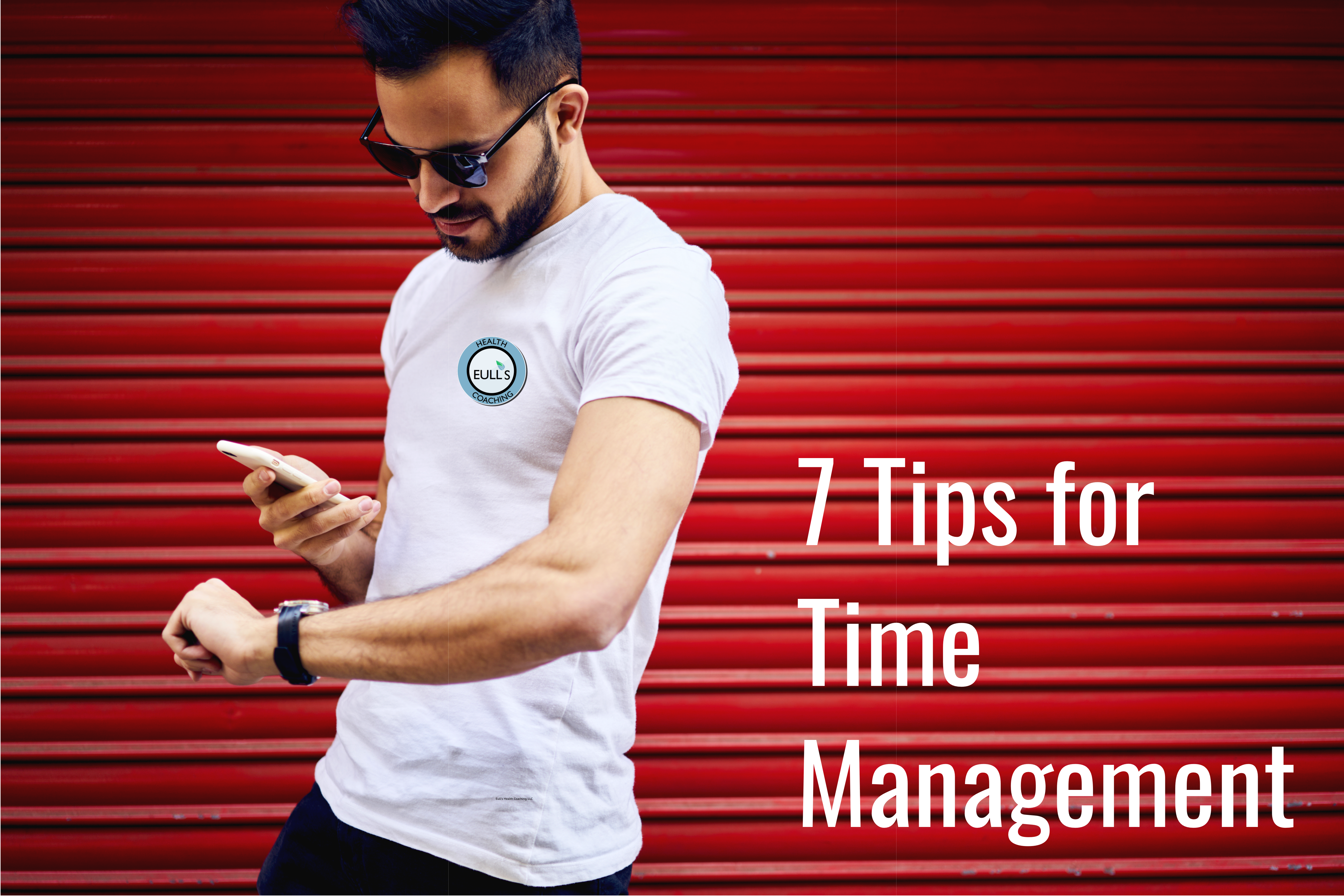 Do you ever feel like you simply don't have enough hours in the day? With never-ending emails, meetings, lists, and other responsibilities many of us are overwhelmed by tasks we're required to do.
Whether you work full-time, part-time, stay at home, or are looking to be more productive in all aspects of your life, this is for you! Here are a few ways to manage your time better this year:
Stay Organized – One of the most important things you can do for yourself when it comes to successful time management is to stay organized. Though each person operates differently, making a to-do list and a plan for your day can drastically change the way you use your time. Aside from compiling a physical list of what you need to get done each day, it's helpful to block time on your calendar for specific tasks and set your priorities.
Add five minutes to your day – It may seem like a small tweak, but adding just five minutes to your day can help you feel more productive. Try setting your alarm five minutes earlier to read the news before getting out of bed, or prepping your coffee maker the night before so you're ready to go in the morning. Another helpful idea is to spend the last five minutes of your workday doing something for tomorrow. This can be as simple as making your to-do list or filling up your water bottle for the following day.
Say no – We can't do it all, and that's okay! In order to be your most successful, happiest self, sometimes you need to say no. Whether it's opting out of weeknight plans so you can have "me" time, or declining a work meeting that's not essential for you to attend, it's important to learn what to focus your energy on. When you over schedule yourself, you can become exhausted, overwhelmed and spread too thin. Instead, devote your time and energy to the most important projects in your life. Remember, you can always ask for help or delegate!
Put down your phone - It may sound contrary but multitasking actually doesn't improve your efficiency. When you multitask, you are usually performing a lesser quality of work with reduced focus and effort. And to no surprise, our phones are a huge form of distraction. When you block out time for a project or assignment, devote your entire attention to it. Put your phone face down on your desk or even leave it in another room. Resist the urge to constantly check your notifications and you'll find yourself completing tasks quicker and without mistakes.
Take time to recharge or pause – Scheduling time to relax and recharge is just as important as the time you schedule to achieve your goals. Even on your busiest days, try to find ten minutes to step away from your desk or office. Use this time to get some fresh air, take a walk around your neighborhood, run an errand, or call a friend. Additionally, don't forget about fueling your body! Try not to schedule meetings around the time you usually eat lunch if you can help it.
Get enough sleep and exercise – This one may seem like a no-brainer, but if you're exhausted, you can't manage your time well or execute your daily tasks to the best of your ability. Most people function best on 7-8 hours of sleep a day, so plan ahead and give yourself a bedtime. Furthermore, schedule time for exercise, as it makes you sharper, relaxed, and more efficient and energetic!
Think about your 'Big Rocks' – It's a great time management tool you can use in many different ways. Think of each day as a jar that you fill with big rocks, small rocks, and grains of sand. Big rocks are your goals, dreams, and priorities. Small rocks are activities you need to do or enjoy but aren't absolutely crucial. And then there are the grains of sand, the mundane, day-to-day tasks that you're responsible for in your personal and professional lives. It's natural to focus on the small rocks and sand, but when you prioritize these, you won't have room for your big rocks. Instead, when you focus on your big rocks first, everything fits in one jar. You can even use your Big Rocks on a micro level, like completing your most important work tasks at the beginning of the day and saving less pressing items for later.